Hello, Cozy Gang!
Thank you for a wonderful week last week with streaming, and I had so much fun beginning on Clefairy Floss! Combining two of my favorite characters is so much fun – do you like to do similar artistic renditions?
News
I've got some great news to share with you! I'm in the early stages of setting up a mailing list! If you want to be the first to know when I'm going to be putting out new items, or want to keep in the know on what's happening in the Cozy Gang, you'll want in on this!
I'm also happy to announce that I am available on maker wholesaler Faire! If you're a retailer who would like to sell my items in your shop, you can browse my Faire shop and order direct from me there!
Streaming Schedule for week of July 24
Monday 7:30PM EST: Art Stream, in which I'll be making some art of my OC werewolf lady, Lynette!
Tuesday 3:30PM EST: Gaming Stream – I'll be returning to the cute cat-themed tea shop simulator, Pekoe!
Thursday 7:30PM EST: Art Stream with the latest fan vote winner Clefairy Floss!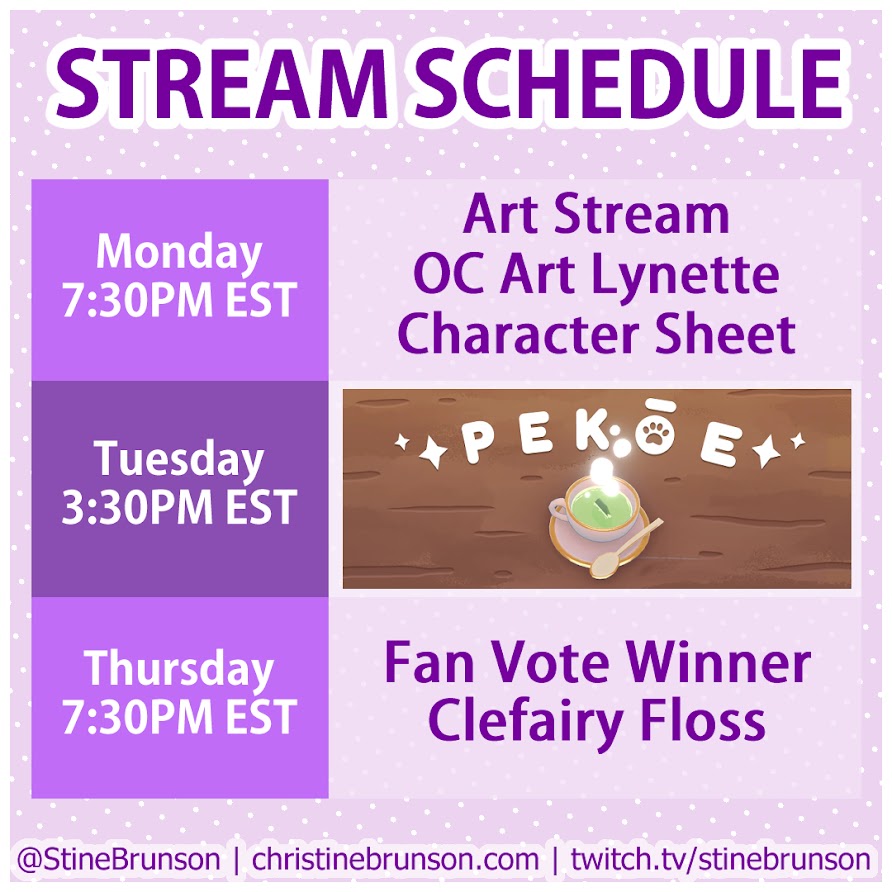 Please come by and check out the stream Monday and Thursday at 7:30pm EST for artwork and Tuesday at 3:30pm EST for gaming! As always, follows, bits, donations and subscriptions are appreciated but never required!