Announcing art commissions – for a limited time!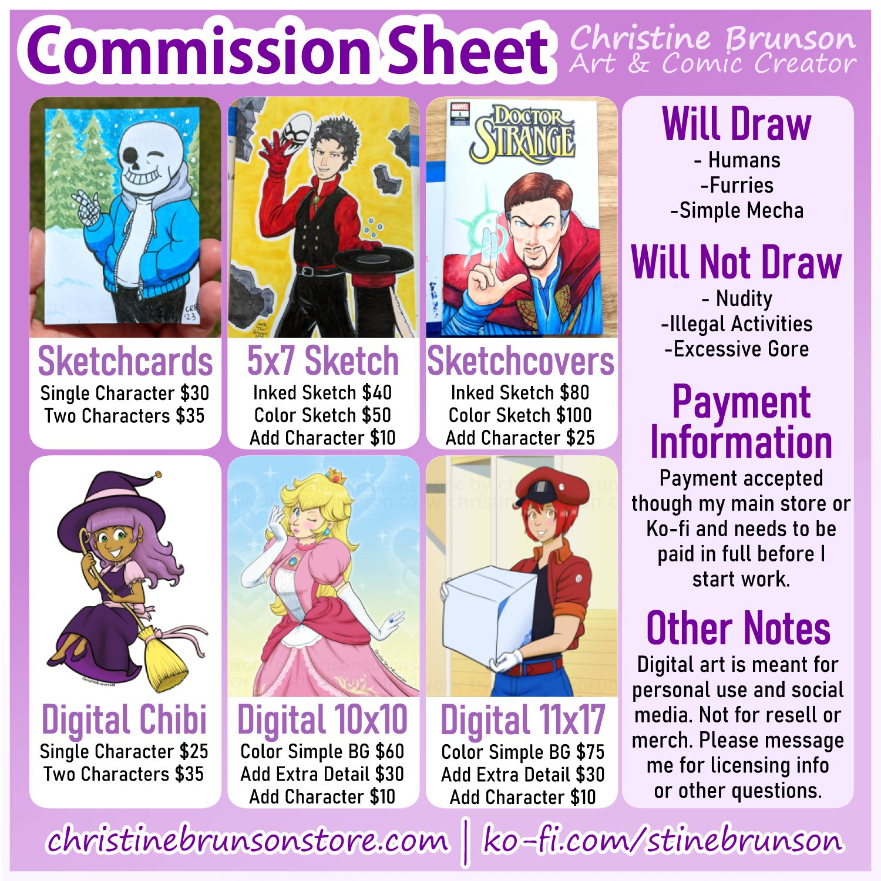 Hello Cozy Gang! I have opened art commissions in my online shop in time for end of the year conventions and for Christmas! My pricing tier is listed above, but I will have more detailed versions with some other samples after this jump.
Please note: All digital artwork is meant solely for personal use and/or social media. Please contact me with any inquiries about licensing or usage.
Sketchcards
Sketchcards are modestly priced at $30 for a single character in full-color, and two characters for $35. The cards themselves are standard-sized cards and come sleeved when finished. They make a great collector item for anyone with limited space or a sketchcard collection!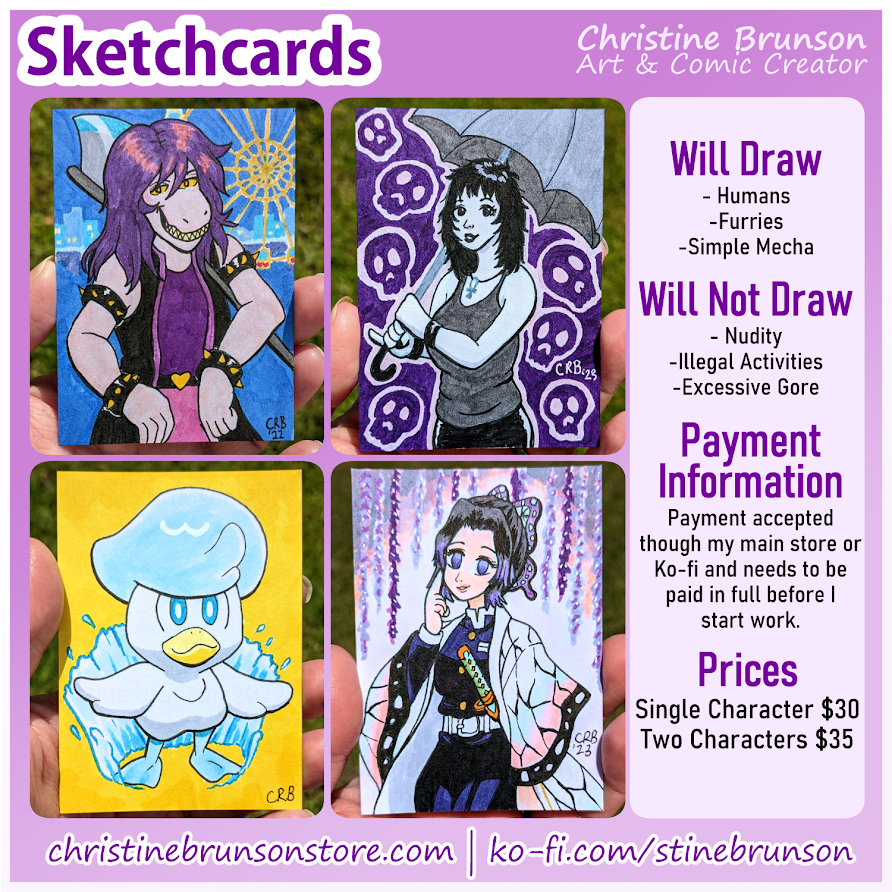 Traditional Sketch – 5″x7″
These traditional mixed-media sketches fit nicely into a standard 5″x7″ photo frame. A black and white inked sketch is $40, a color sketch is $50, and additional characters are $10 for each additional character after the first.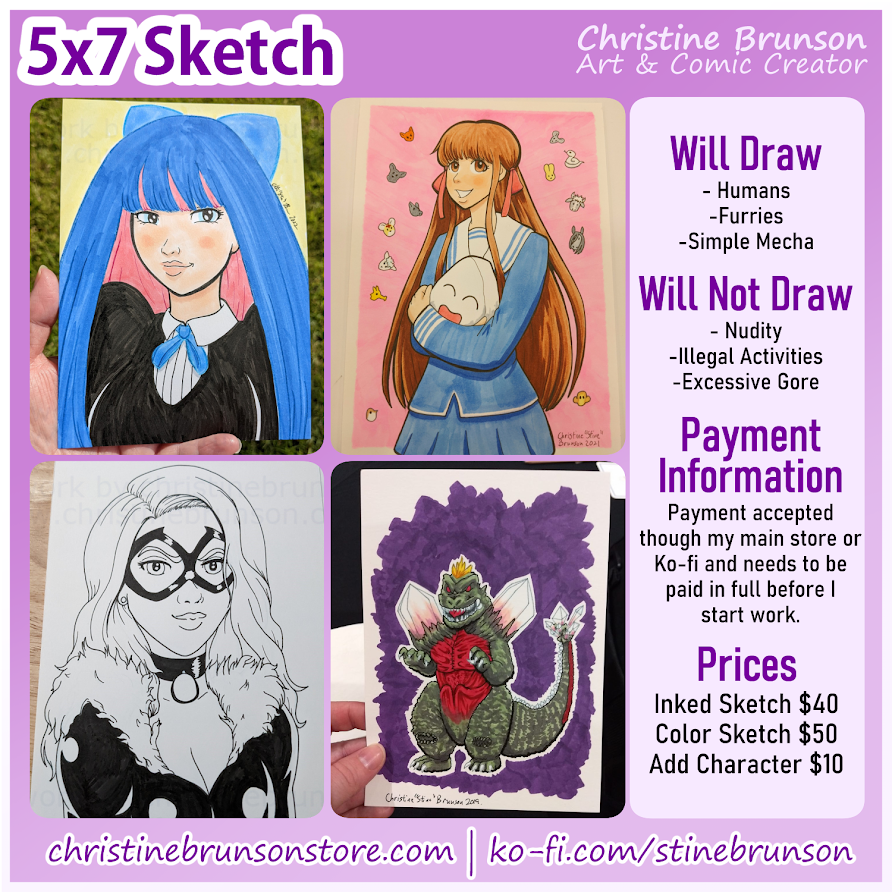 Comic Cover Sketches
These are done in traditional media on blank comic book covers and make a great collector piece for any comic book collector! Black and White Inked sketches are $80, colored sketches are $100, and additional characters are $25 after the first character.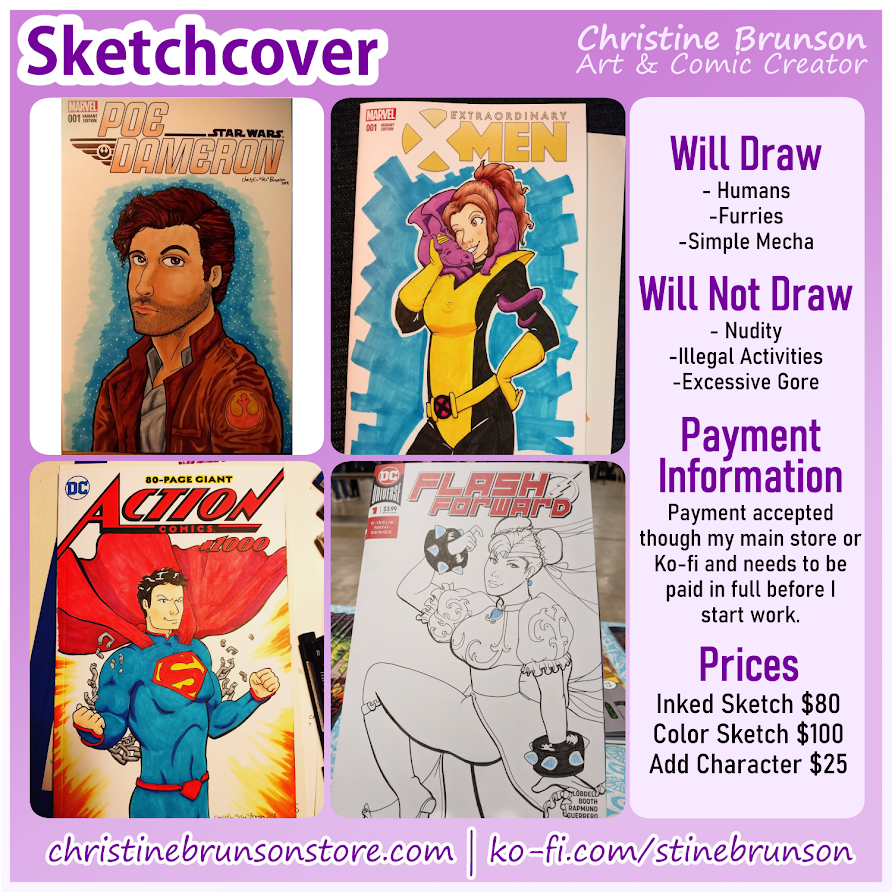 Digital Chibi-style Character Sketches
These cute and cozy sketches have been a hit with my streaming fans! Single character sketches are $25 and two character sketches are $35.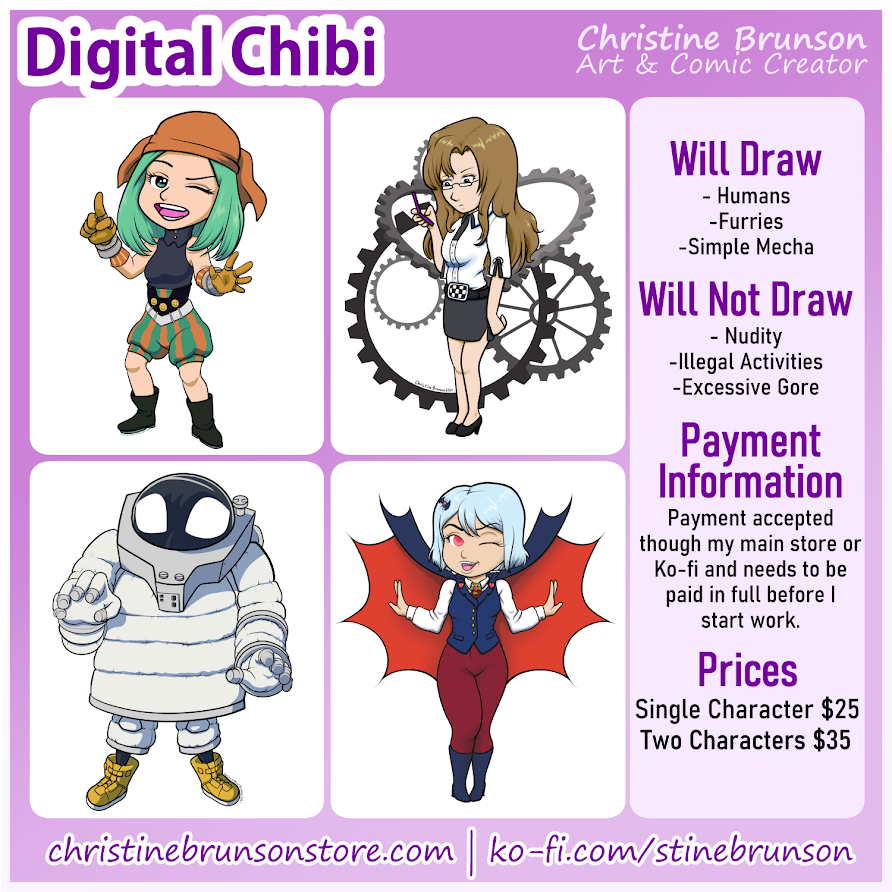 Digital Art – 10″x10″
Print versions of these pieces are a hit at conventions. When printed on high-quality paper they fit in a standard frame for a record album and look amazing as wall art! Single character art with a simple background is $60, more advanced or detailed background art is $30 more, and additional characters are $10 each after the initial character.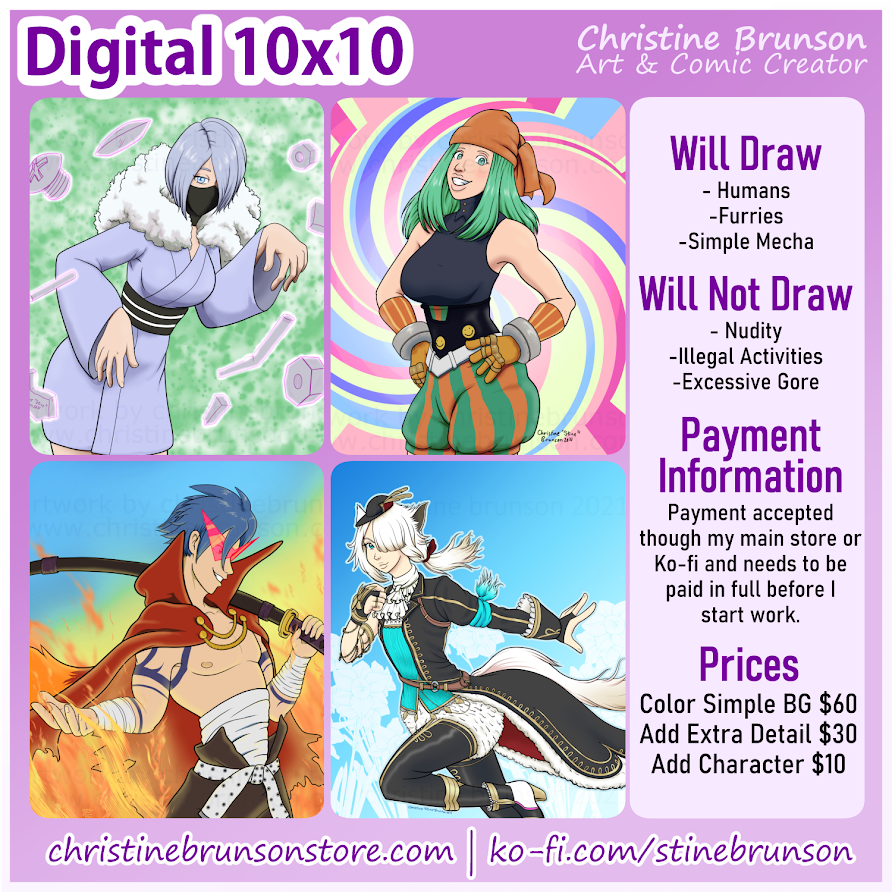 Digital Art – 11″x17″
These monster pieces are an astonishing 11″x17″ when printed and art great as posters. A single-character with simple background is $75, more detailed background work is $30 more, and additional characters are $10 for each one after the initial character.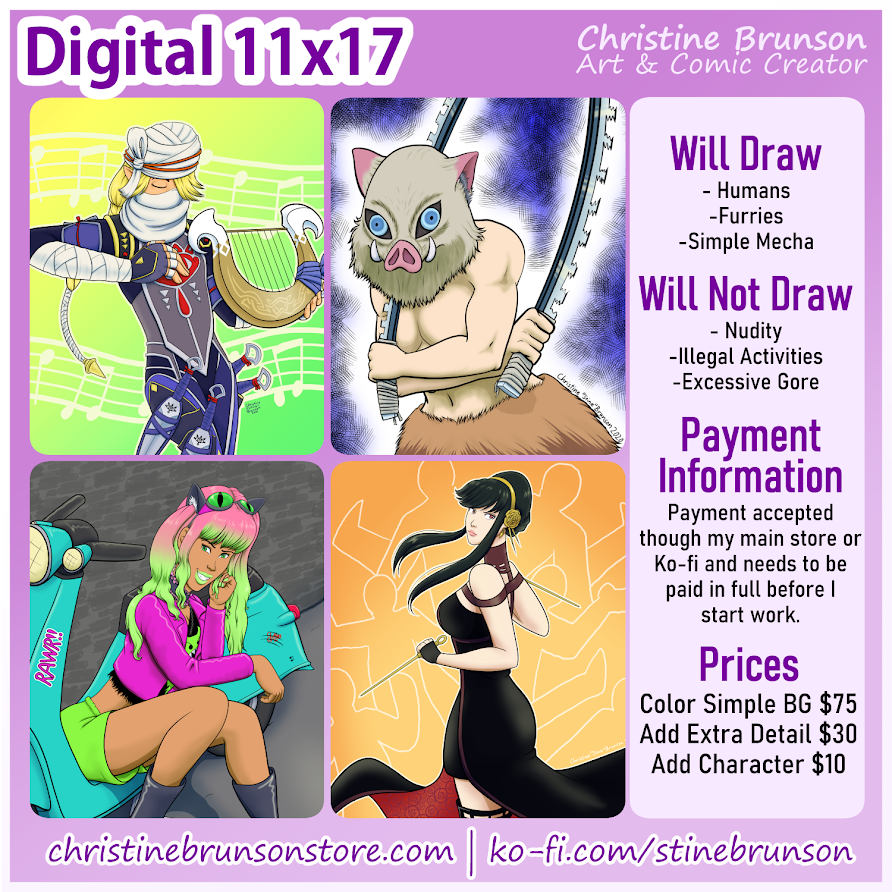 Please stop by my online store or my Ko-fi shop to get in on these commissions. It's not often I am able to open them up, so get them while the getting is good!