Hello, Cozy Gang!
The 2023 Convention Season is now officially over, and the Geekery Market was a great success! I had a great time in Concord last weekend and met all kind of new faces. It was great to catch up with some old friends, some of whom I haven't seen in five or more years. The Carolina Renaissance Festival was also a wonderful time, and I can't wait to go back next year (try the Chimney Cakes)!
Streaming Schedule for Week of November 06
Monday at 7:30PM I'll be doing some My Hero Academia Fanart of Monster Hero and recent birthday boy, Godzillo!
Tuesday at 4:30PM I'm continuing the story in Night Reverie!
Wednesday at 6:30PM I'm continuing my adventures in Minecraft Hardcore! I'm at 113 days and going strong!
Thursday at 7:30PM I'll be doing some work on Art Commissions!
Tune in at my channel, I'll see you then!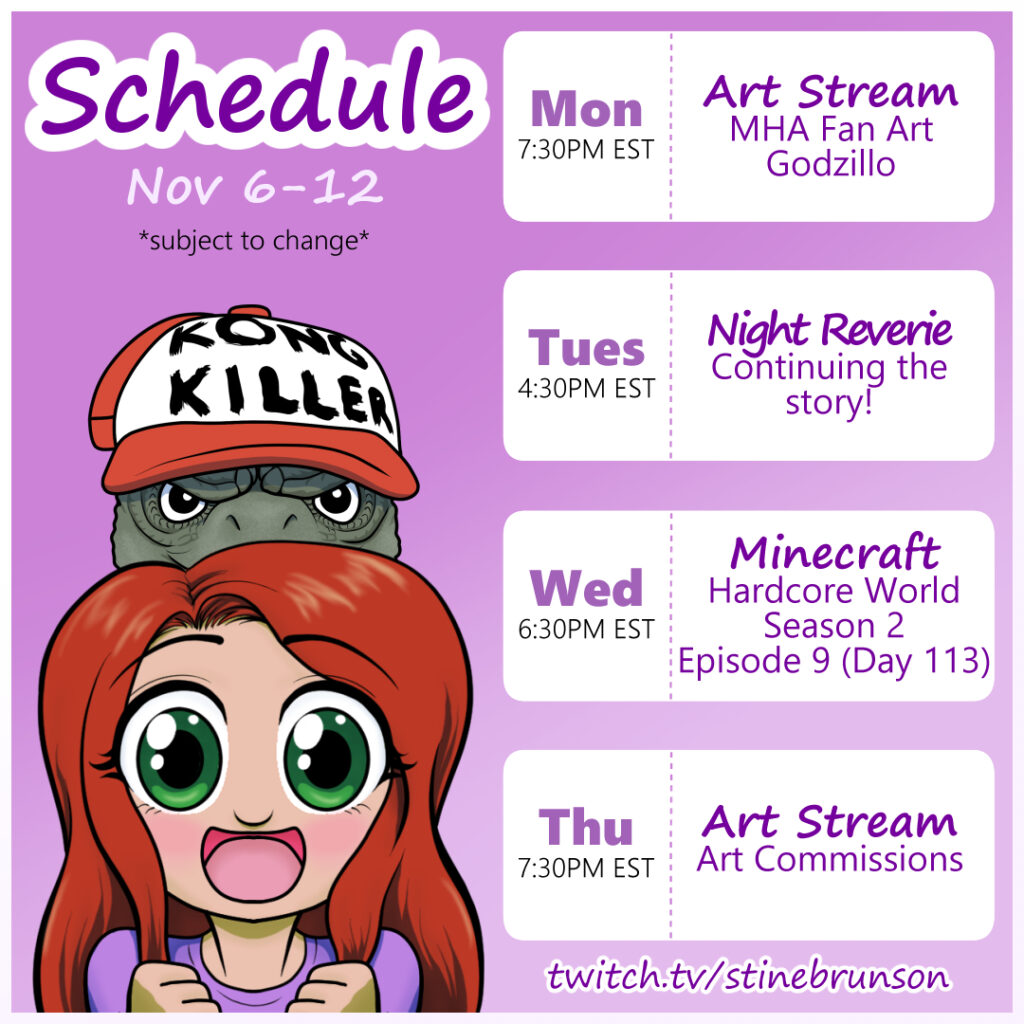 Please come by and check out the stream Monday and Thursday at 7:30pm EST for artwork, Tuesday at 4:30PM and Wednesday at 6:30PM EST for Cozy Gaming with Christine! As always, follows, bits, donations and subscriptions are appreciated but never required!