Hello, Cozy Gang!
I hope your weekend was great! I had a short adventure with my guys this weekend as we went down to Savannah Georgia for a visit. It was great getting out and walking the town and discovering new sights! Do you like short weekend trips? I'd never been before so it was nice to visit a new place.
My streaming schedule isn't changed much from last week, so I look forward to hanging out with all my cozy friends again this week!
Streaming Schedule for Week of September 18
Monday 7:30PM EST: Cozy Art – Lotte from Little Witch Academia
Tuesday: 4:30PM EST Cozy Gaming – Cult of the Lamb – More Dungeons!
Wednesday 6:30PM EST: Cozy Gaming – Minecraft Hardcore Season 2 Episode 3 (Day 44)
Thursday 7:30PM EST: Cozy Art – OC Halloween Art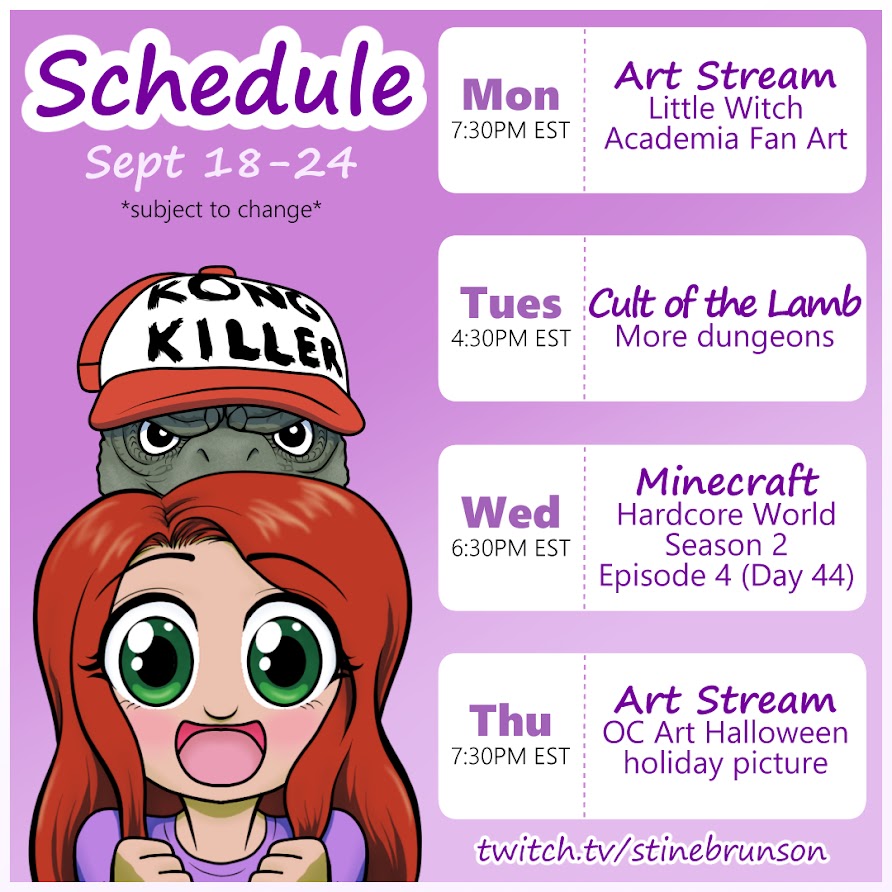 Please come by and check out the stream Monday and Thursday at 7:30pm EST for artwork, Tuesday at 4:30PM and Wednesday at 6:30PM EST for Cozy Gaming with Christine! As always, follows, bits, donations and subscriptions are appreciated but never required!