Hello, Cozy Gang!
There's a lot going on at the house of Stine in the month of October! Spooky season is upon us, and in celebration I'm doing a small promotion for subscribers to my Twitch Channel for the month. Anyone who subscribes anew or resubs will get a spooky character sketch of their choice that will be featured in a display on my stream during October! See the image below for details.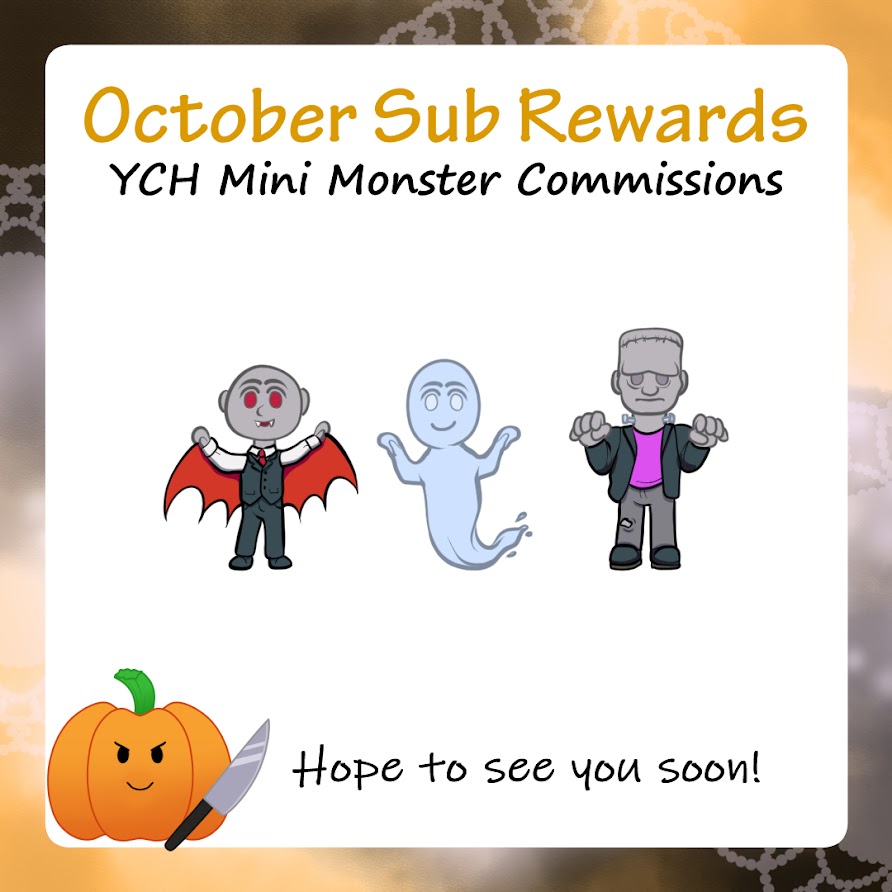 Thursday at 7:30PM I'll be on a continuation of OCtober artwork series as I make some Halloween holiday pictures!
Streaming Schedule for Week of October 16
This week's streaming schedule is jam-packed!
Monday at 7:30PM I'll be doing some My Hero Academia Fanart of Creation Hero and Class 1-A student, Momo Yaoyorozu!
Tuesday at 4:30PM I'll begin a fairytale adventure with my son, DJBabyJames, as we take on the fantasy RPG Cat Quest II!
Wednesday at 6:30PM I'm continuing my adventures in Minecraft Hardcore – let's see if I can make it to a vaunted 100 days in Hardcore Minecraft!
Tune in at my channel, I'll see you then!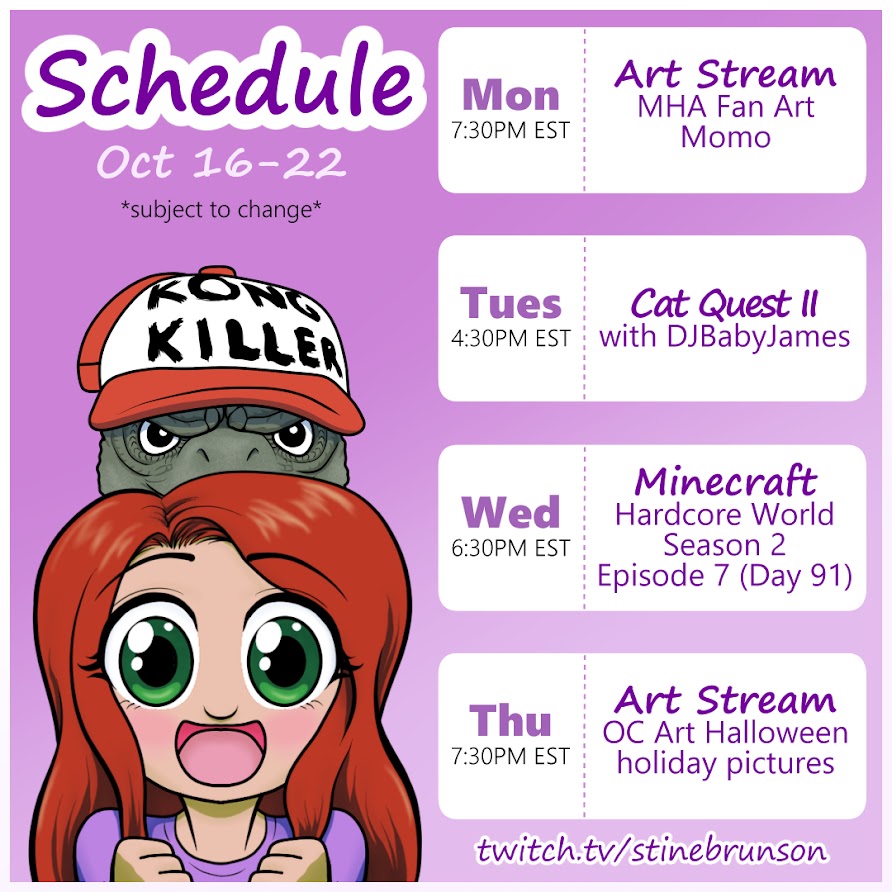 Shop Updates
As always I have new things coming that will be available in my shop soon, and at my convention/art show appearances. Coming soon are Sticker Books! These books will have reusable pages for all your sticker designs, so you can peel and stick to your heart's content! They will be available on my shop soon, but here is a preview of one of them!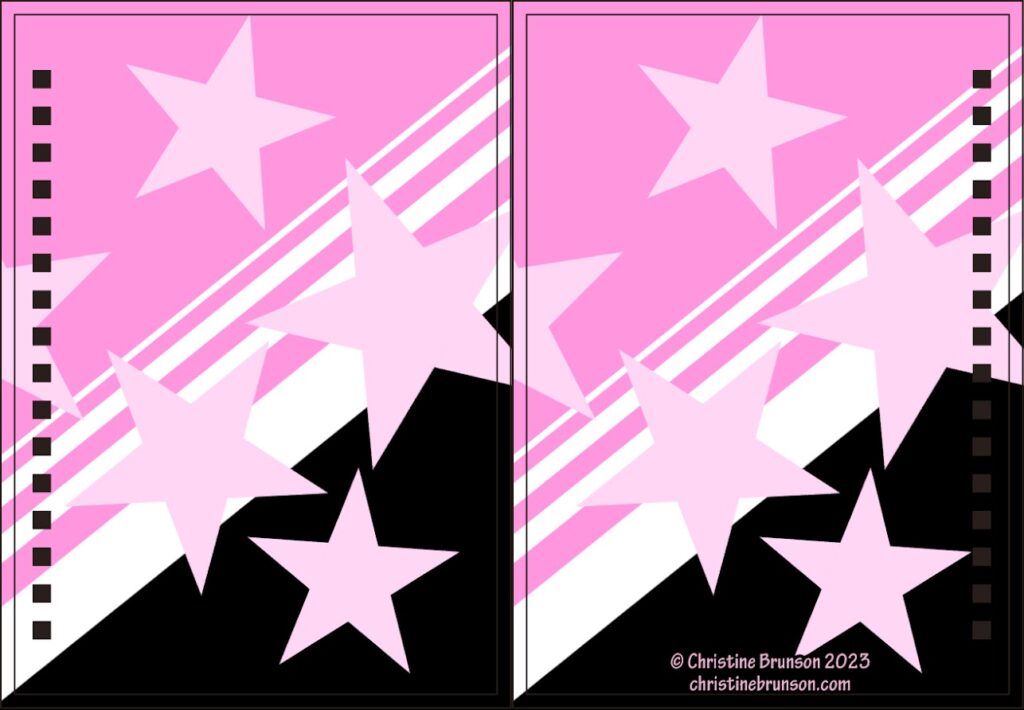 Upcoming Appearances
Just a housekeeping note and a reminder for all, my last two show appearances will be at the end of October and the beginning of November! I will be returning to Greenville, SC for SC Comicon JR on Sunday, October 29 at the Greenville Convention Center and I'll be at the Geekery Market in Concord, NC at the Cabarrus Events Center the following week on November 4. Come by and support local art, say hello, and get cozy for the Fall!
Please come by and check out the stream Monday and Thursday at 7:30pm EST for artwork, Tuesday at 4:30PM and Wednesday at 6:30PM EST for Cozy Gaming with Christine! As always, follows, bits, donations and subscriptions are appreciated but never required!