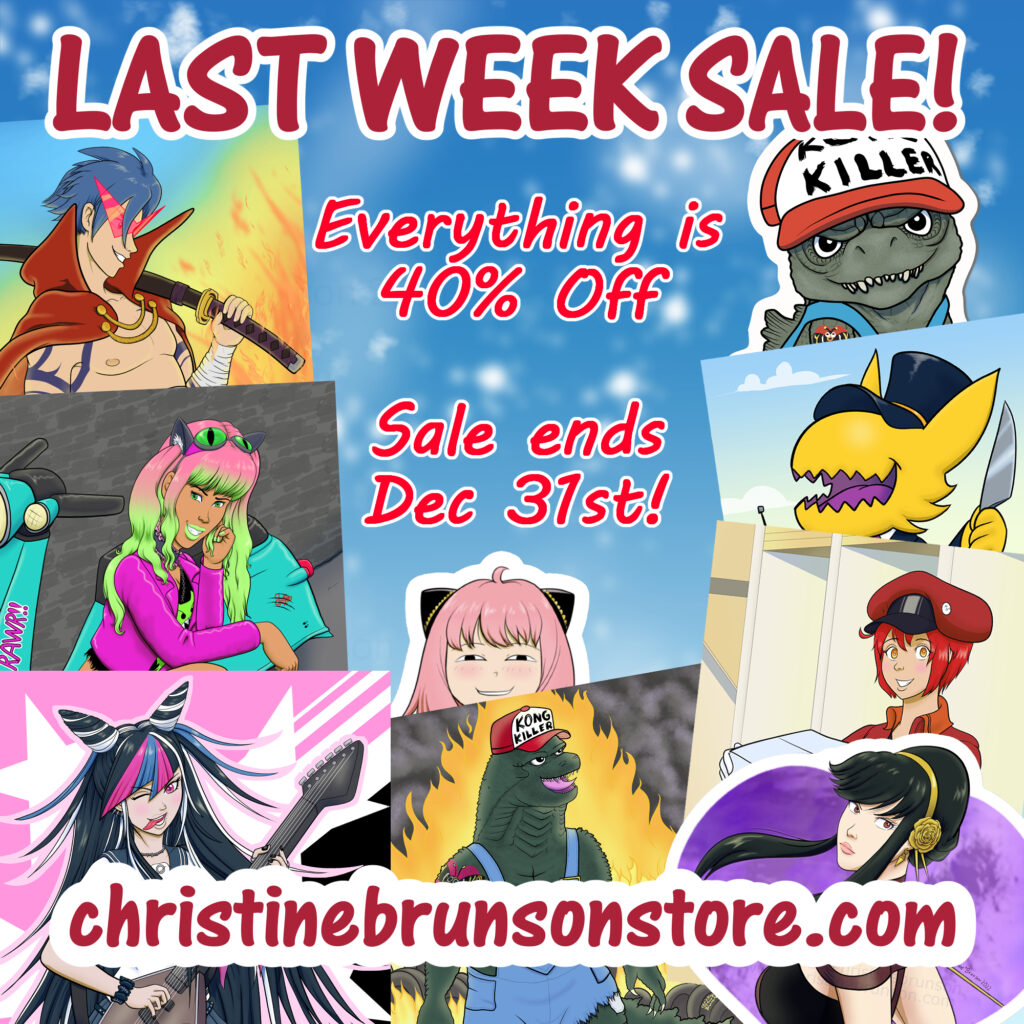 Hello, Cozy Friends! It's the End of Year Sale!!
Another year is almost behind us. 2022 has been a crazy year for everyone all over the world, with many ups and downs, but the end of this year gives rise to the new one and a chance for new beginnings. I wish all my Cozy Friends and supporters the very best for the coming year, with hope that good things happen for all of us!

In celebration of and as a send-off to 2022, I'm doing an End of Year Sale before I begin winding up the first quarter of 2023! Take advantage of 40% of all items in my online store from now til December 31!

Now is a great time to take advantage of deals on prints, stickers, magnets, earrings, new wood pins, and more!

I hope your 2023 is great to you, and as always Stay Cozy!