Hello, Cozy Gang!
It has been such a busy couple of weeks! I celebrated my birthday last Monday, the 15th, and did so with a solid week of gaming streams! I'm going to be doing another game stream this Monday night but will be back on the regular schedule following that.
Streaming Schedule for week of May 22
Monday 7:30PM EST – Gaming Stream, starting Minecraft Legends with a special guest!
Tuesday 3:30PM EST – Gaming Stream beginning Stardew Valley!
Thursday 7:30PM EST – A new fan vote winner!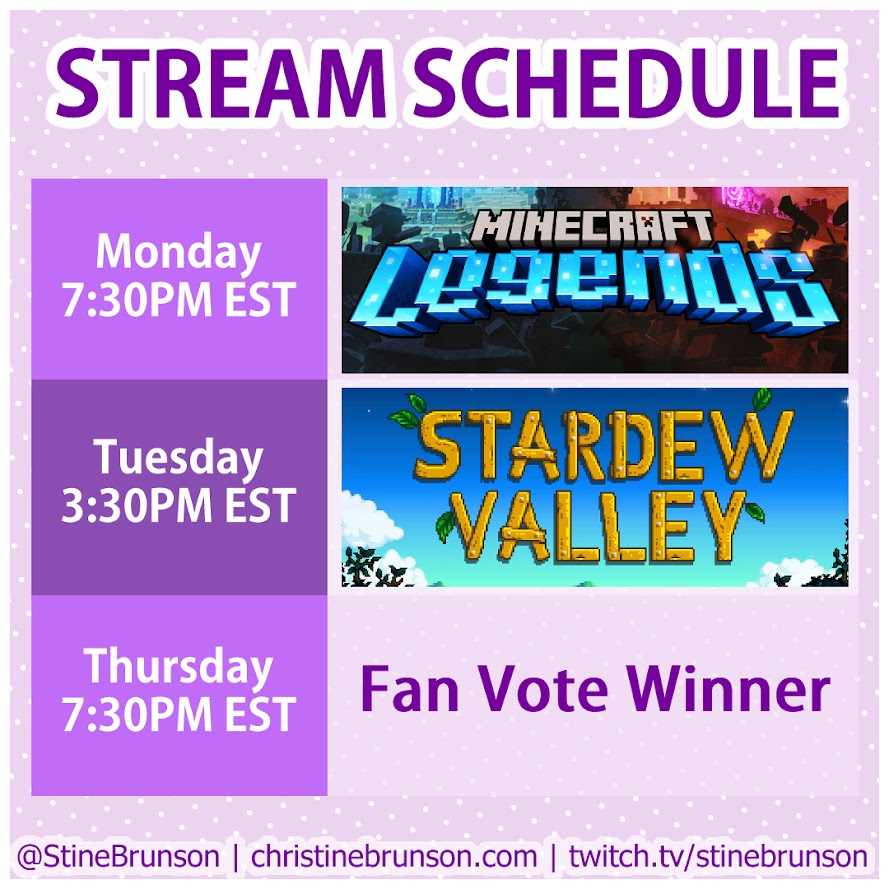 Please come by and check out the stream Monday and Thursday at 7:30pm EST for artwork and chatting (Gaming, for this Monday), and Tuesday at 3:30pm EST for gaming! As always, follows, bits, donations and subscriptions are appreciated but never required!