Hello, Cozy Gang!
We're back after a whirlwind weekend at SC Comicon in Greenville, SC, and pending strict calculations I am sure it was the best show I've done ever! Thank you so much to all the friends, family, fans, and new friends who came by the table and picked up some art or swag!
Big thank you to my longtime friends on Twitch and real life ChiroChanGaming , Lessy_Sparda7, and NekitouBlaze for swinging by! It was great to see you all!
Next Appearance: SouthEast Punk Flea Market, Spartanburg SC
This coming weekend I will be at the Spartanburg Memorial Auditorium in Spartanburg, South Carolina for the Southeast Punk Flea Market! Come by and see me and get some art and swag!
Streaming Schedule for Week of Apr 17
Monday 7:30PM EST – Art Stream working on Cozy Gang Sticker Club Designs!
Tuesday 3:30PM EST – Gaming Stream with Black Mesa!
Thursday 7:30PM EST – Art Stream for Fan Vote Winner Mawthra!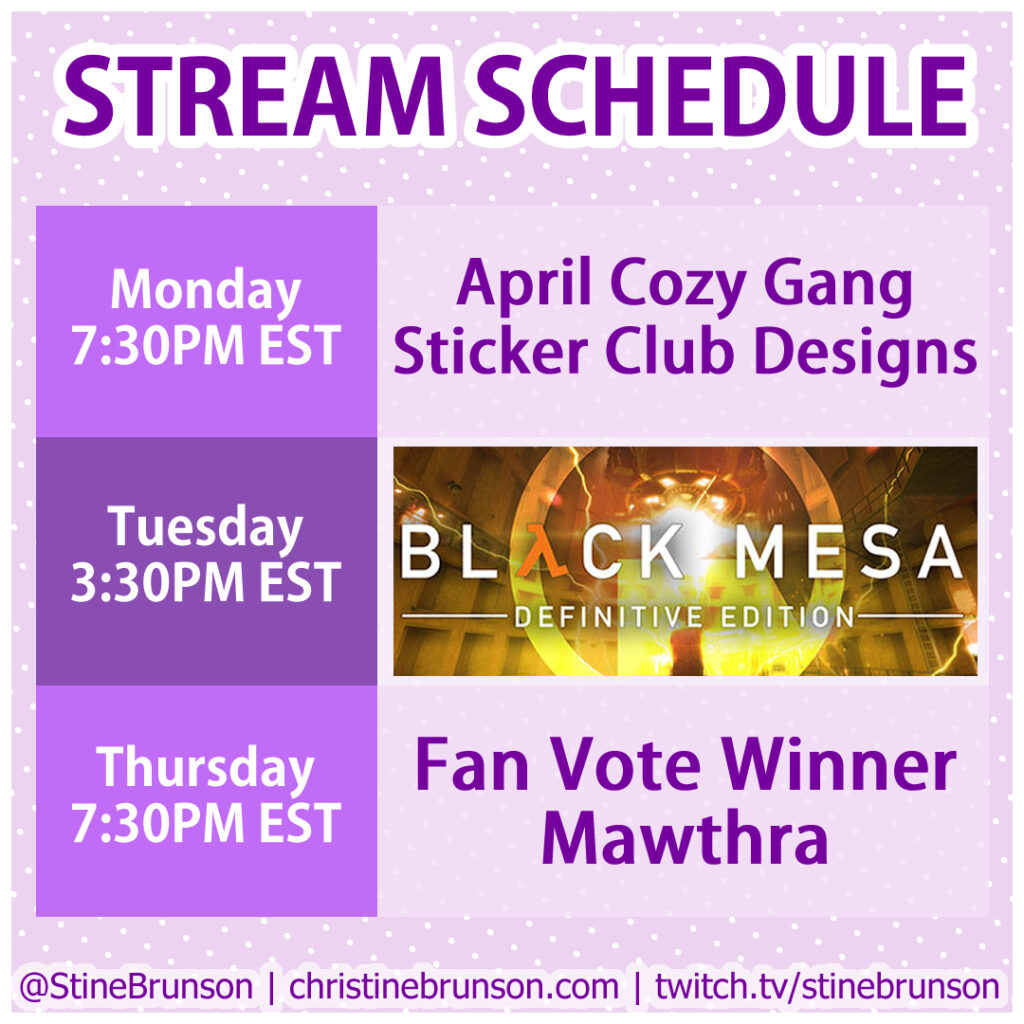 Please come by and check out the stream Monday and Thursday at 7:30pm EST for artwork and chatting, and Tuesday at 3:30pm EST for gaming! As always, follows and subscriptions are appreciated but never required!