Hello, Cozy Gang!
We're back after spending the weekend in Spartanburg, SC for the Southeast Punk Flea Market. It's a bit different than our usual show format, but it was wonderful to be around so many talented creators and vendors and to meet some new faces! All in all it was a great experience and they hit many different cities so if you live near one, you should definitely check it out sometime.
Streaming Schedule for Week of Apr 24
Monday 7:30PM EST – Art Stream working on Backdraft from My Hero Academia!
Tuesday 3:30PM EST – Gaming Stream with Black Mesa!
Thursday 7:30PM EST – Art Stream for Fan Vote Winner Mawthra!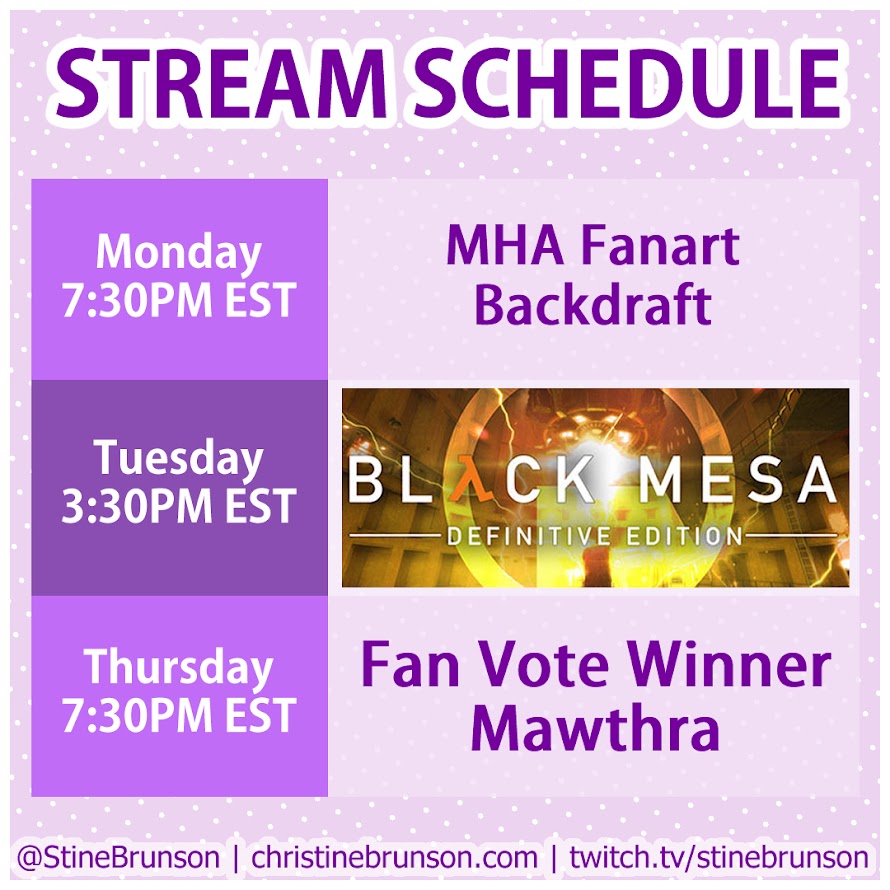 Please come by and check out the stream Monday and Thursday at 7:30pm EST for artwork and chatting, and Tuesday at 3:30pm EST for gaming! As always, follows and subscriptions are appreciated but never required!