Hello, Cozy Gang!
Huge week this week! After a pretty relaxing Easter Weekend, I'm now in full convention prep mode while Little Dude is off for Spring Break and Scott is home from work on a vacation week! Inventory, organization, packing of new items, all of this is in preparation to go to Greenville, SC for SC Comicon this weekend!
April Cozy Gang Sticker Club!
On Monday, I'll be working on this month's Cozy Gang sticker club designs! Come join me Monday night at 7:30pm EST on my Twitch stream.
The End of Black Mesa?
Here's a minor programming update to my streaming schedule for this week! I am going to begin my Tuesday Gaming Stream way earlier than usual, beginning at 1pm because I hope to put Black Mesa behind me! Let's push all the way to Xen together!
Mawthra takes to the skies and to Gawdziller's heart!
On Thursday's Art Stream, I'm continuing work on the most recent fan vote winner, Mawthra!
SC Comicon This Weekend!
If you're in the Greenville/Spartanburg area Saturday and Sunday, make sure you come by and see me at SC Comicon at the Greenville Convention Center! I'll be at table 117 all weekend!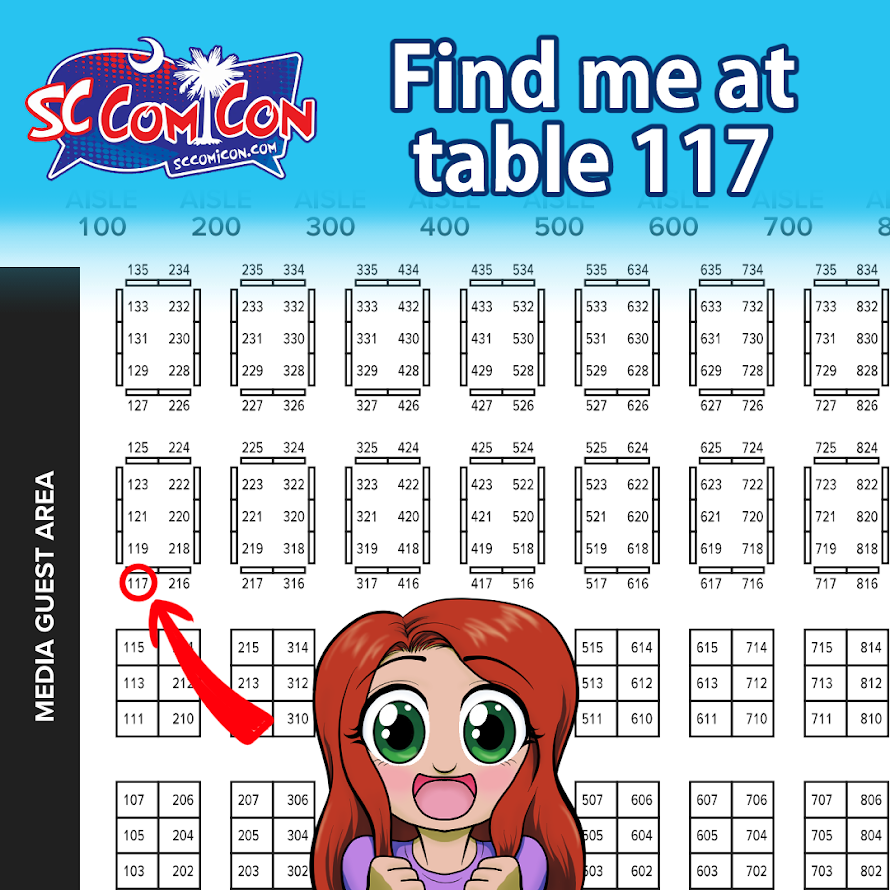 Streaming Schedule for Week of Apr 10
Monday 7:30PM EST – Art Stream working on Cozy Gang Sticker Club Designs!
Tuesday 1:00PM EST – Gaming Stream with Black Mesa!
Thursday 7:30PM EST – Art Stream for Fan Vote Winner Mawthra!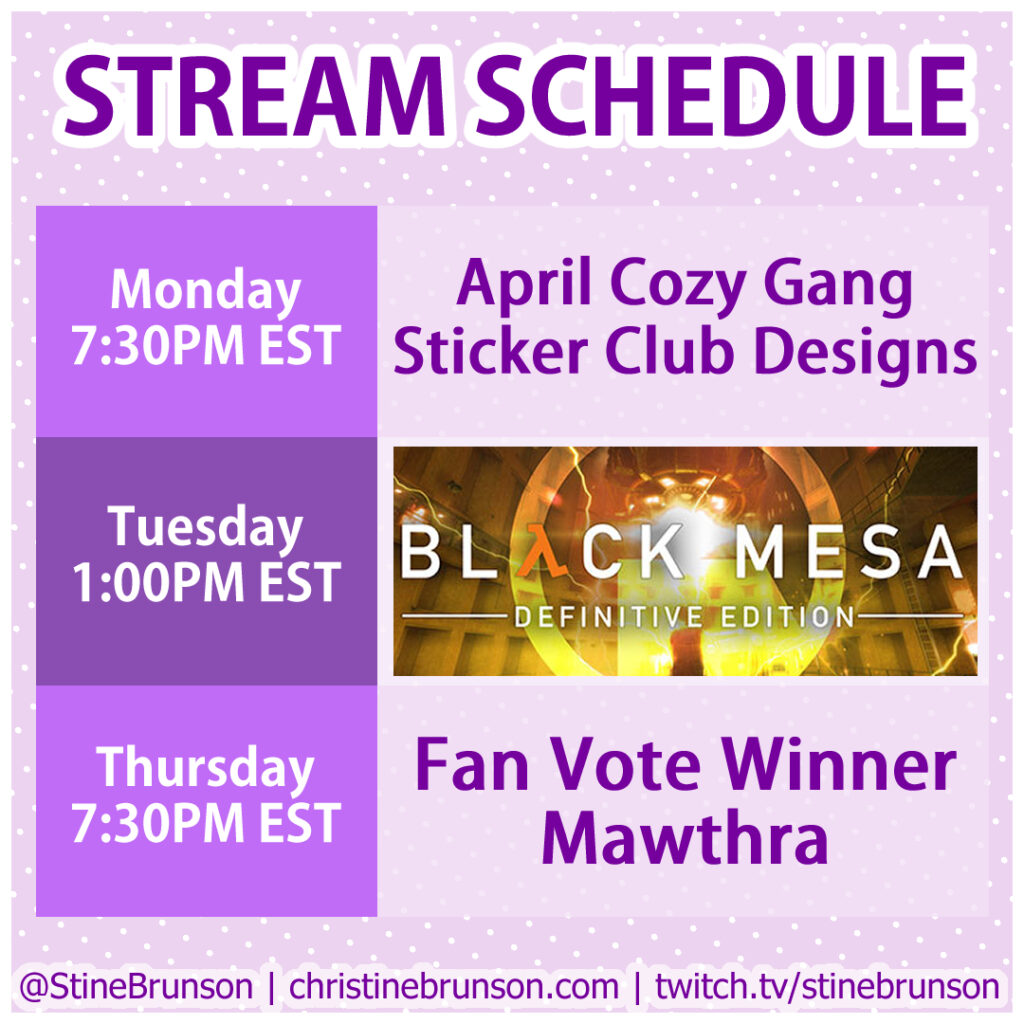 Please come by and check out the stream Monday and Thursday at 7:30pm EST for artwork and chatting, and Tuesday at 1:00pm EST for gaming! As always, follows and subscriptions are appreciated but never required!