Hello, Cozy Gang!
I had such a busy weekend, how about you? I attended and participated in a card tournament at our local game shop with my guys on Saturday and then had dinner with them, and yesterday I had to attend some family matters and got to have dinner with my parents!
The My Hero Birthday Project Continues with Shigaraki!
Tomorrow, April 4, is the stated birthday of My Hero Academia antagonist and quirked up supervillain Tomura Shigaraki so I will be drawing him on stream on Monday's stream!
Things are Tense in Black Mesa
On Tuesday, I'm headed back into the breach playing Chapter 12 "Surface Tension" in Black Mesa!
Gawdziller's Queen by the Bug Zapper Light, Mawthra
The Cozy Gang silliness continues on Thursday as I draw Mawthra, the country-fied version of Mothra for her sweet beau Gawdziller!
Streaming Schedule for Week of Apr 03
Monday 7:30PM EST – Art Stream drawing Tomura Shigaraki from My Hero Academia!
Tuesday 3:30PM EST – Gaming Stream with Black Mesa!
Thursday 7:30PM EST – Art Stream for Fan Vote Winner Mawthra!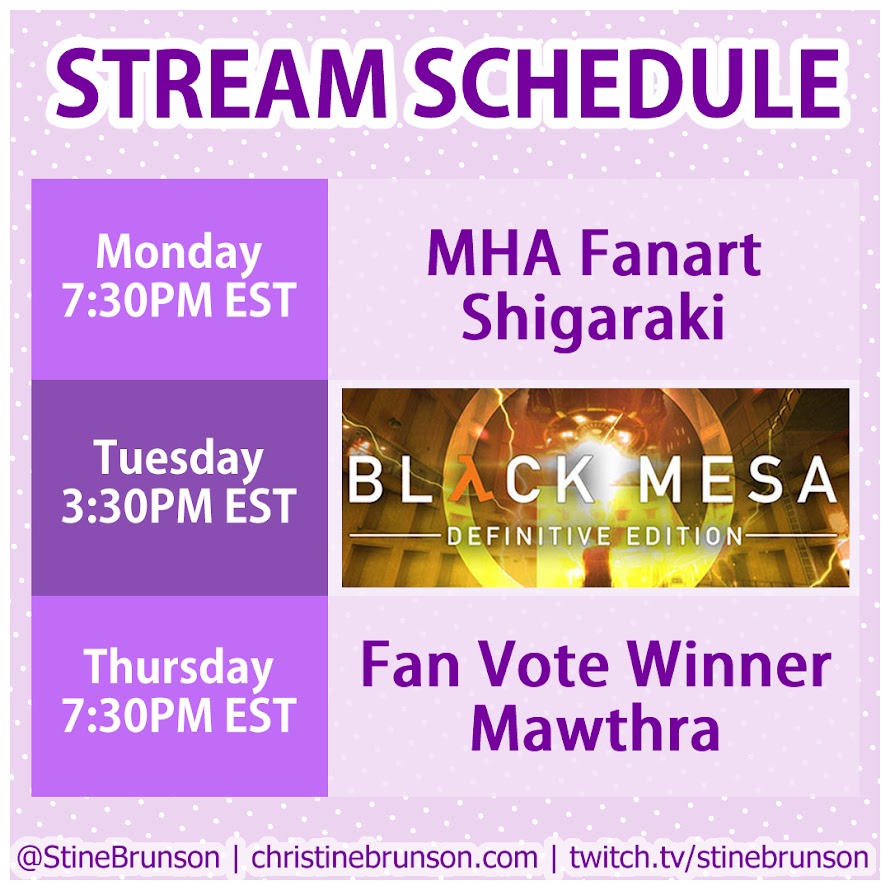 Please come by and check out the stream Monday and Thursday at 7:30pm EST for artwork and chatting, and Tuesday at 3:30pm EST for gaming! As always, follows and subscriptions are appreciated but never required!