Hello, Cozy Gang!
I hope you all had a restful weekend! Our weather here has been up and down so often that one day it feels like late spring, the next it feels like fall, then winter and it cycles back all over again by Wednesday! I'm dealing with it the best I can, though. I am excited about this week's streams – I have a cool announcement to share regarding Tuesday's gaming stream in particular – so let's get to it!
Streaming Schedule for Week of Feb 06
On Tuesday, I am excited to announce I'll be demoing Pekoe, the new cozy game by Kitten Cup Studio that's all about running a cat-filled tea shop! Come check this game's creativi-tea on Tuesday evening!
Monday 7:30PM EST: Sticker Designs!
Tuesday 4:30PM EST: Gaming, brewing up something new with the demo of Pekoe from Kitten Cup Studio!
Thursday 7:30PM EST: Further work on Fan Vote Winner Tominator!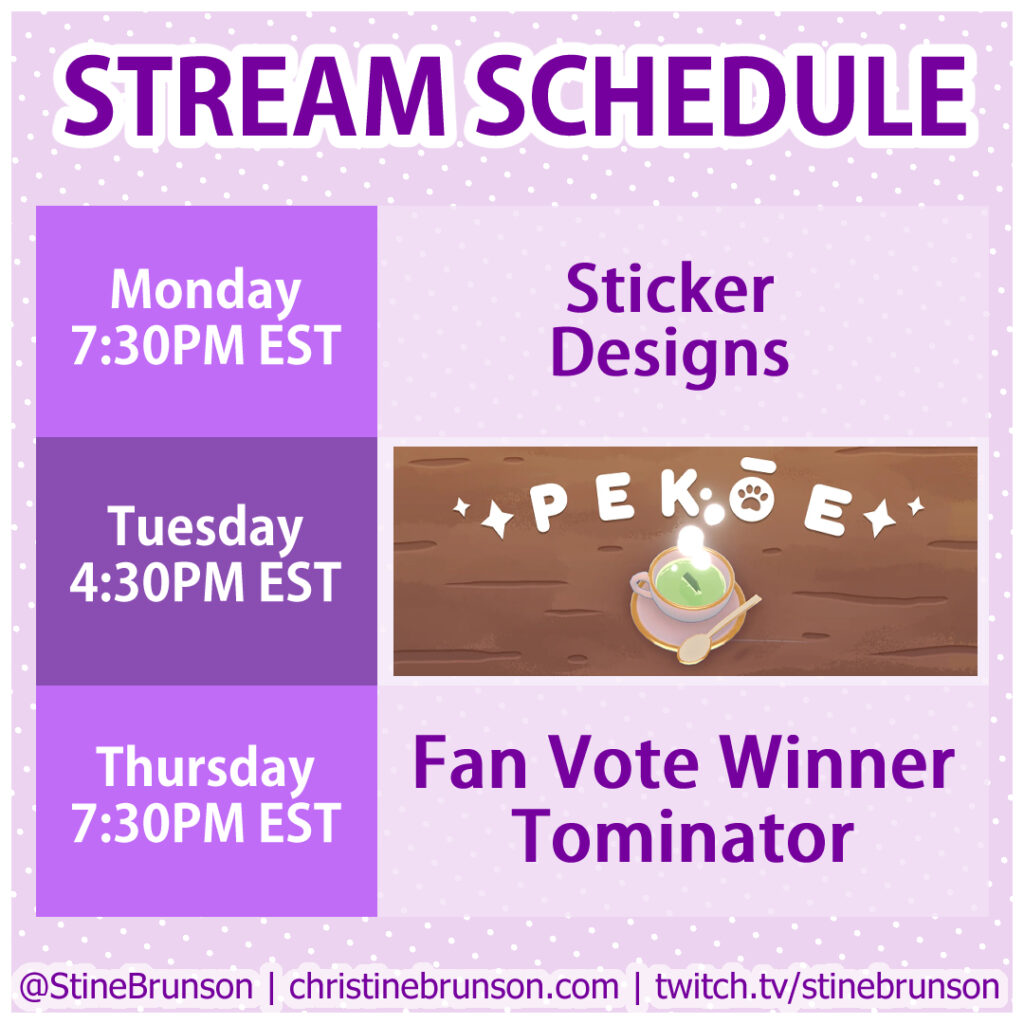 Please come by and check out the stream Monday and Thursday at 7:30pm EST for artwork and chatting, and Tuesday at 4:30pm EST for gaming! As always, follows and subscriptions are appreciated but never required!