HELLO, COZY GANG!
How was your weekend? Mine was very busy, I have some new art out on socials for you to see from Saturday, and I spent Sunday with my boys bowling and playing some games!
STREAMING SCHEDULE FOR WEEK OF JAN 30
Monday 7:30PM EST: New Sticker Designs!
Tuesday 4:30PM EST: Gaming, diving into Power Wash Simulator and washing Croft Manor from Tomb Raider!
Thursday 7:30PM EST: Further work on Fan Vote Winner Tominator!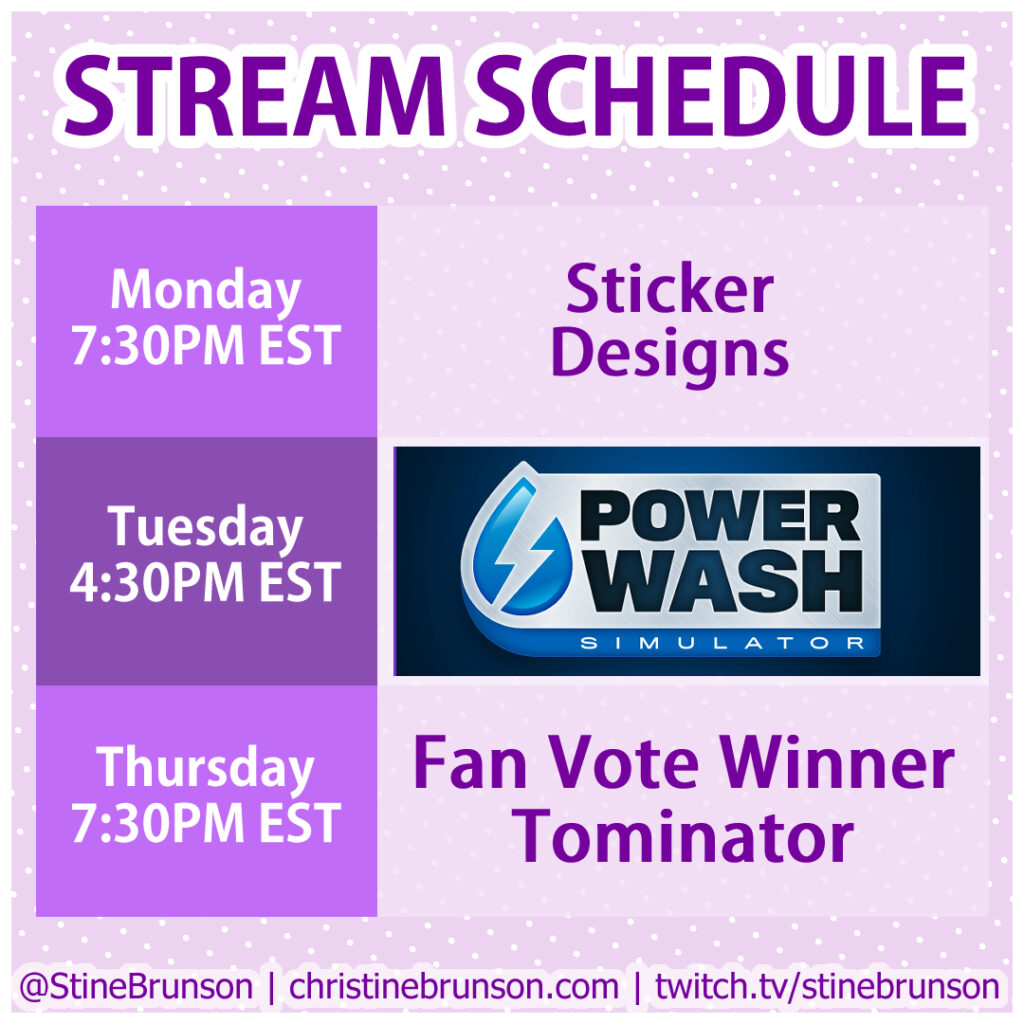 Please come by and check out the stream Monday and Thursday at 7:30pm EST for artwork and chatting, and Tuesday at 4:30pm EST for gaming!