HELLO, COZY GANG!
Welcome Back! I'm back to full strength and ready for streaming after a long absence! There is a small change to my start time due to a change in schedule at home. On Tuesdays I will start my gaming streams at 4:30PM EST so adjust your viewing accordingly!
STREAMING SCHEDULE FOR WEEK OF JAN 23
Monday 7:30PM EST: Fan Art of Shoto Todoroki from My Hero Academia in celebration of his character birthday, by request from my son!
Tuesday 4:30PM EST: Once again into the Underworld with Hades!
Thursday 7:30PM EST: Further work on Fan Vote Winner Tominator!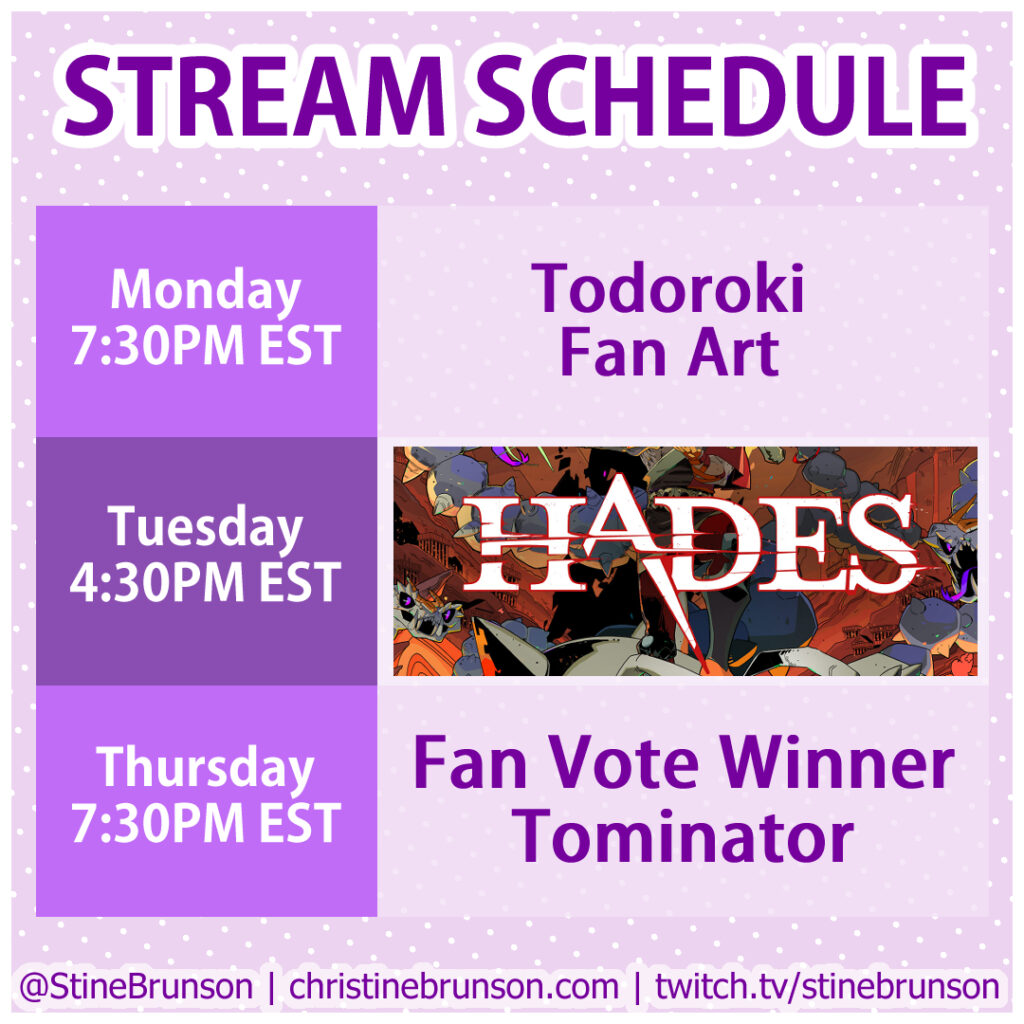 Please come by and check out the stream Monday and Thursday at 7:30pm EST for artwork and chatting, and Tuesday at 3:30pm EST for gaming!