HELLO, COZY GANG!
Love is in the air! Happy early Valentine's Day to everyone, may your year be blessed with all the love you can take!
Streaming Schedule for Week of Feb 13
Monday 7:30PM EST: Sticker Designs!
Tuesday 4:30PM EST: Gaming, trying to tidy up while a cat does her best to mess it up, with A Little to the Left
Thursday 7:30PM EST: Further work on Fan Vote Winner Tominator!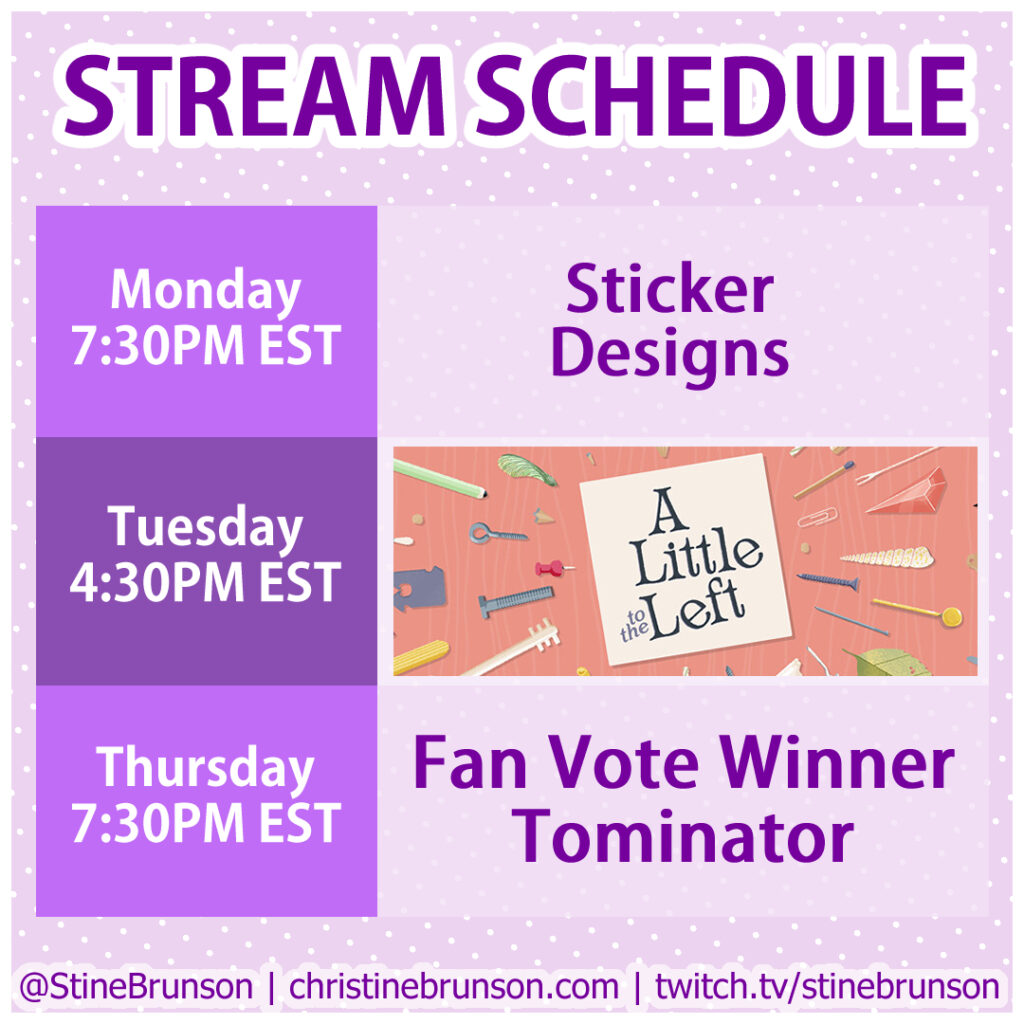 Please come by and check out the stream Monday and Thursday at 7:30pm EST for artwork and chatting, and Tuesday at 4:30pm EST for gaming! As always, follows and subscriptions are appreciated but never required!