Hello, Cozy Gang!
We're gearing up for another exciting month at Cozy House! I have a whole lot of new trinkets and goods going up on my store soon, so please keep an eye out for them online! Magnets, keychains, new stickers, and all kinds of stuff! All of it cute, and undeniably cozy!
I'm going back to my normal routine this week, starting off with the birthday of one of My Hero Academia's most important pro heroes, the incomparable ALL MIGHT! Tune in Monday as I start on him and don't forget to GO BEYOND!
Streaming Schedule for week of June 05
Monday 7:30PM EST – Art Stream celebrating All Might!
Tuesday 3:30PM EST – Gaming Stream with Stardew Valley!
Thursday 7:30PM EST – Continuing on Sam!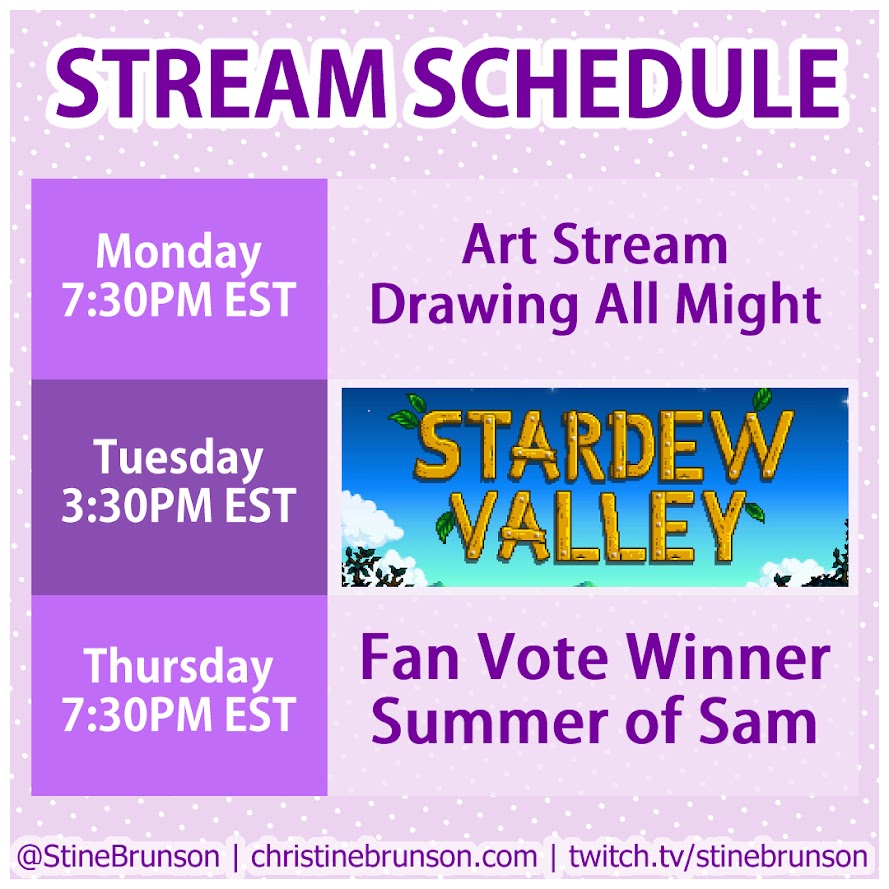 Please come by and check out the stream Monday and Thursday at 7:30pm EST for artwork and chatting and Tuesday at 3:30pm EST for gaming! As always, follows, bits, donations and subscriptions are appreciated but never required!