Hello, Cozy Gang!
It's so hot outside! It's been very toasty lately, so much so I need some ice cream or a good pool day. What do my fellow Cozy Gang folks like to do to cool off on a hot summer day?

No matter what temperature it is outside, I've got cool stuff going on at the Cozy House for you all, so here's this week's streaming schedule!
Streaming Schedule for week of July 03
Monday 7:30PM EST – Art Stream celebrating the best anime mama in years, Inko Midoriya!
Tuesday 3:30PM EST – Gaming Stream with Stardew Valley!
Thursday 7:30PM EST – Art Stream with Fan Vote Winner Carmella from Bofyne Unit!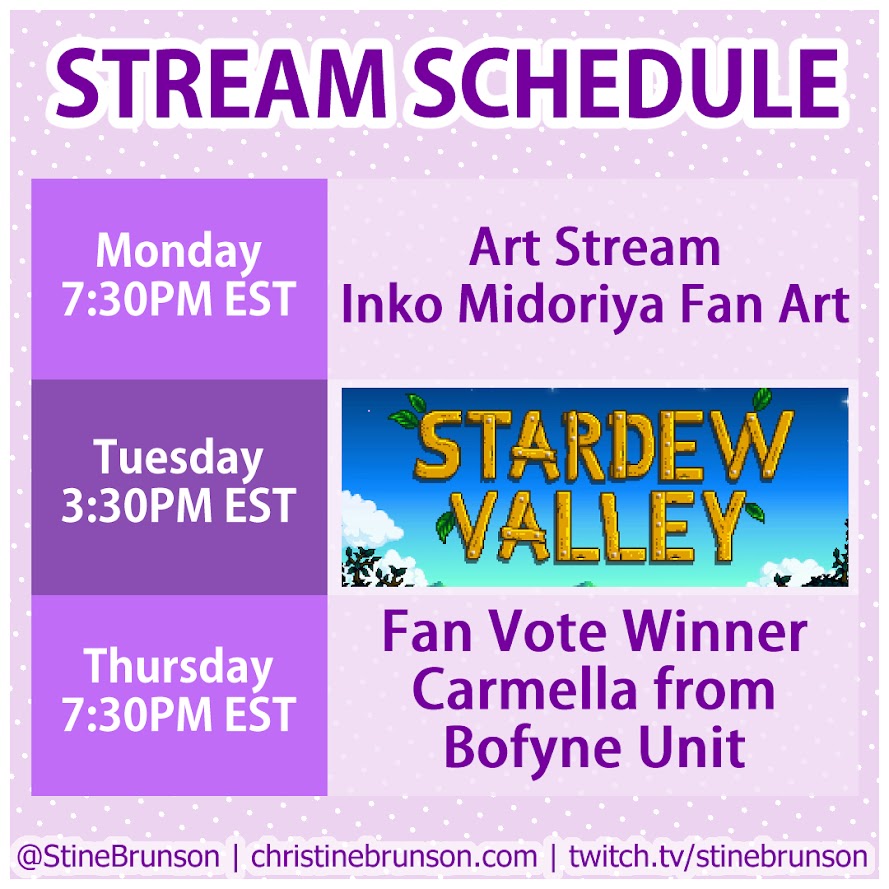 Please come by and check out the stream Monday and Thursday at 7:30pm EST for artwork and Tuesday at 3:30pm EST for gaming! As always, follows, bits, donations and subscriptions are appreciated but never required!