Hello, Cozy Gang!
How is everyone doing this week? Are you having a good one so far? I'm feeling a bit under the weather so my streaming schedule is tentative right now, but my plan so far is to do the usual dates with some new pieces. In the meantime I'm resting up, drinking tea and eating fruit, and trying to recover. Stay kind, and most importantly stay cozy!
Streaming Schedule for Week of Jan 9
Monday 7:30PM EST: Fan Art of Shoto Todoroki from My Hero Academia in celebration of his character birthday, by request from my son!
Tuesday 3:30PM EST: Once again into the Underworld with Hades!
Thursday 7:30PM EST: Further work on Fan Vote Winner Tominator!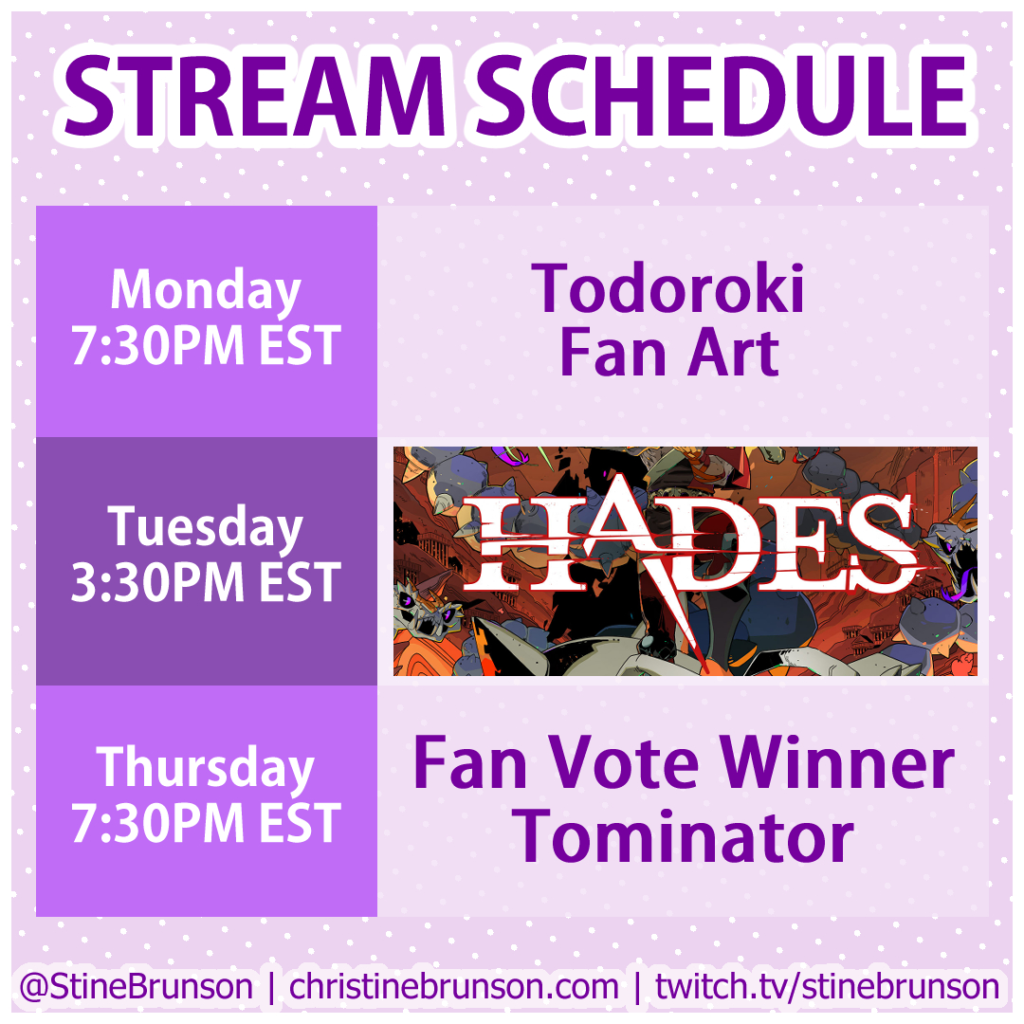 Please come by and check out the stream Monday and Thursday at 7:30pm EST for artwork and chatting, and Tuesday at 3:30pm EST for gaming!