HELLO, COZY GANG!
We at the House of Cozy had a hard one this weekend as we said goodbye to our furry queen Carbuncle. We will always miss our Grumpy kitty and remember her always in our hearts. We spent the rest of the week having lots of fun, watching movies, playing games, and generally remembering all the wonderful things about Buncy that enriched our family.
This week's stream schedule should prove to be a fun one, as I start on some new My Hero Academia Fan Art for Monday, dive back into the Resonance Cascade's aftereffects in Black Mesa on Tuesday, and work on the Fan Vote Winner for Thursday! There's still time to nominate a fan vote item so be sure to redeem those channel points to nominate!
Streaming Schedule for Week of Mar 06
Monday 7:30PM EST: New My Hero Academia Fan Art!
Tuesday 4:30PM EST: Suiting up and scooting around Barnacles and Houndeyes in Black Mesa!
Thursday 7:30PM EST: Fan Vote Winner Art!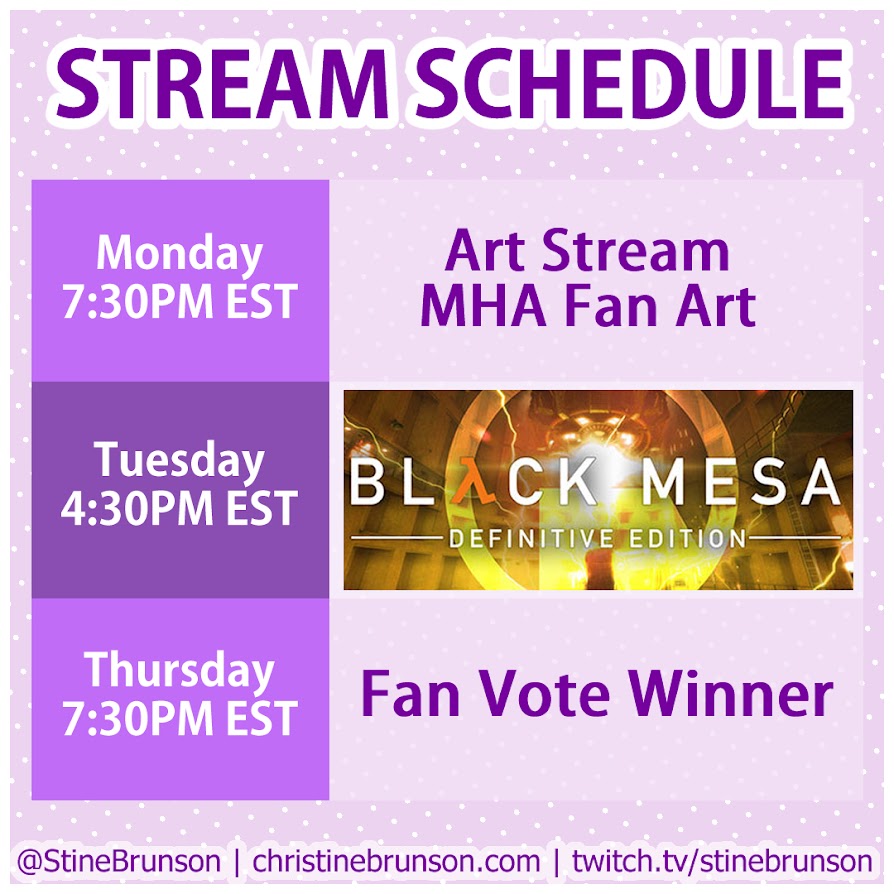 Please come by and check out the stream Monday and Thursday at 7:30pm EST for artwork and chatting, and Tuesday at 4:30pm EST for gaming! As always, follows and subscriptions are appreciated but never required!