Hello, Cozy Gang!
It's been a busy busy month at the House of Cozy! I apologize for no schedule post last week; things were very hectic as we celebrated our own Little Dude's birthday. He's not quite so little anymore, but his birthday week went off in spectacular fashion and we're all very tired after the festivities.
I hope the summer is finding all my friends well and safe as the temperatures rise. Always remember to stay hydrated, stay in the shade as often as you can, and wear light clothing and sunscreen if you need to be outside at all!
Shop Update
I have some new items in my store! I have a new size for acrylic earrings for more options, and I also now have wooden versions of the Heart earring and Goose Luck earrings, both in 1.5″ and 1″ charm sizing! Head over to my online shop to check out all the new Cozy Goodies!
Streaming Schedule for week of July 17
Monday 7:30PM EST: Art Stream, in which I'll be making some art of my Original Characters!
Tuesday 3:30PM EST: Gaming Stream – I'll be playing the cute cat-themed tea shop simulator, Pekoe!
Thursday 7:30PM EST: Art Stream with this week's fan vote winner!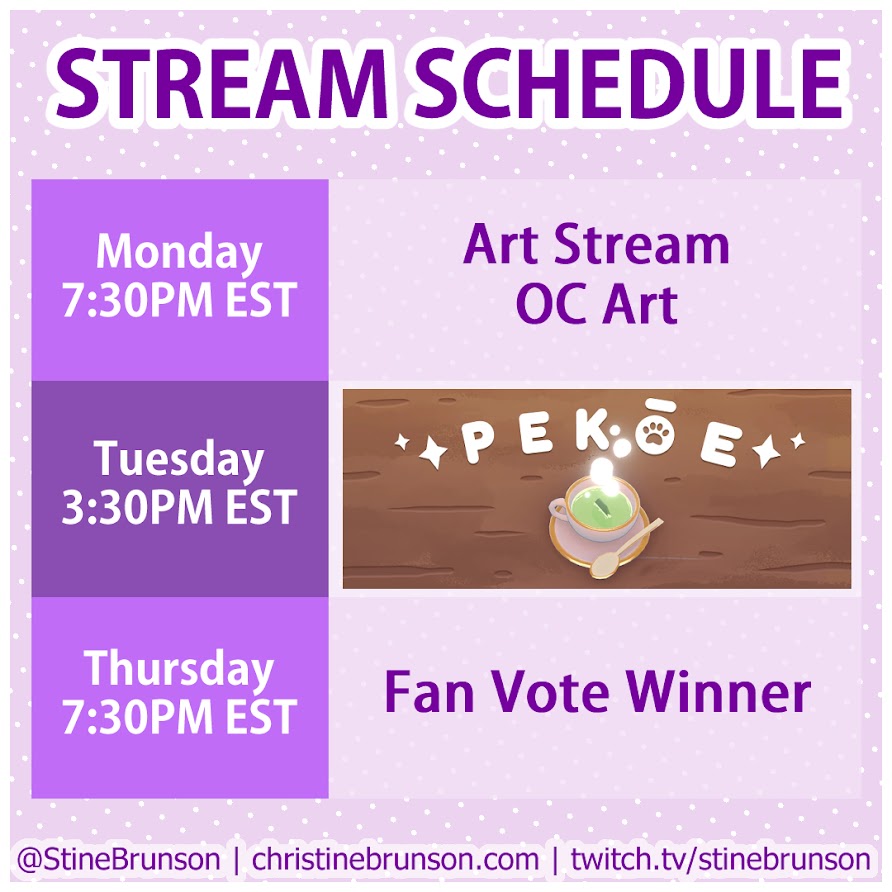 Please come by and check out the stream Monday and Thursday at 7:30pm EST for artwork and Tuesday at 3:30pm EST for gaming! As always, follows, bits, donations and subscriptions are appreciated but never required!